An original Shiisa change color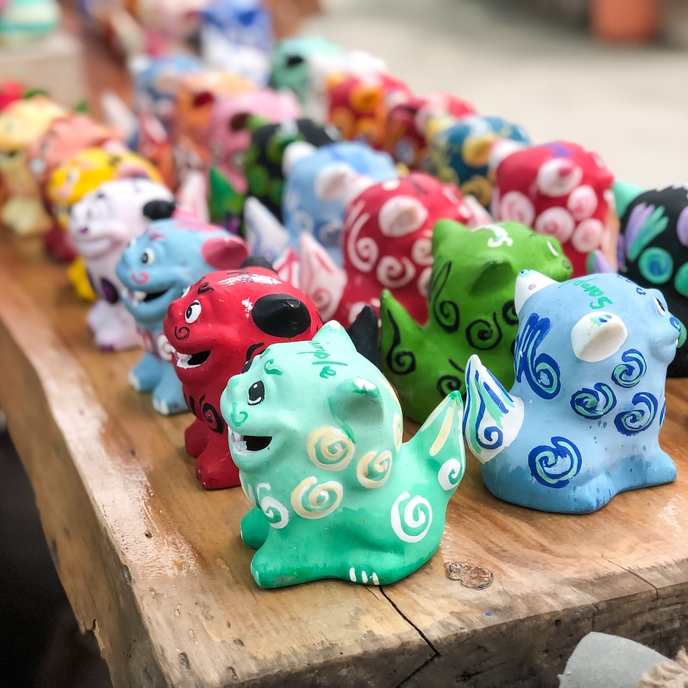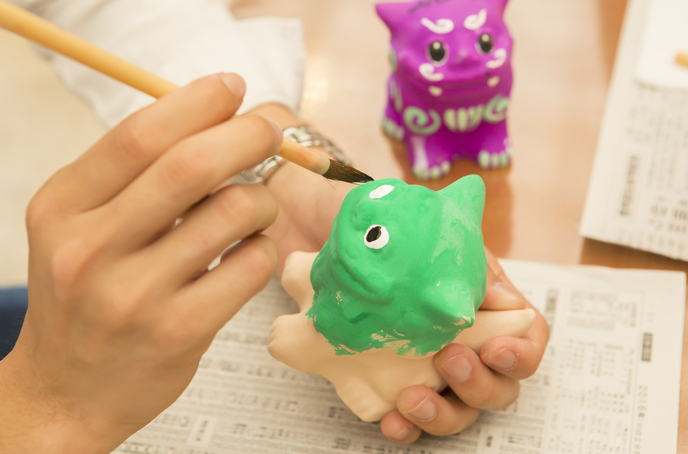 Trial class plan contents
Original Shiisa coloring 1,300 yen
Trial class popularity No. 1!
It is trial class applying color to modelled Shiisa.

It is trial class applying color to Shiisa modelled beforehand with dye you like. We can make original Shiisa only for oneself with colorful dye.
Model of Shiisa may be changed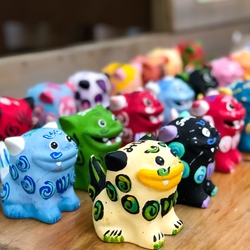 6色の色を使い自分だけのシーサーにしていきます。
Visitor gallery
Plan rate
| Trial class plan name | The time required | The last receptionist | The number of people | Rate |
| --- | --- | --- | --- | --- |
| Shiisa change color | Approximately50minutes | 16:00 | 1people | 1,300yen |
We become receptionist at any time.
※You may have to wait at the time of congestion.

You can take work home with you on the day.
[summer time period]
Until from July 1 to September 30 cut-off time until 16:30
After application, we reply from the inner (from 9:00 to 18:00) person in charge for business hours.
※About inquiry out of the business hours, I will inform the next day.
If you have any questions, please contact over telephone.
※If there is space, guidance of the day is possible, too.