【Discount】 Real treasure hunting hunt & Ryukyumura entrance ticket set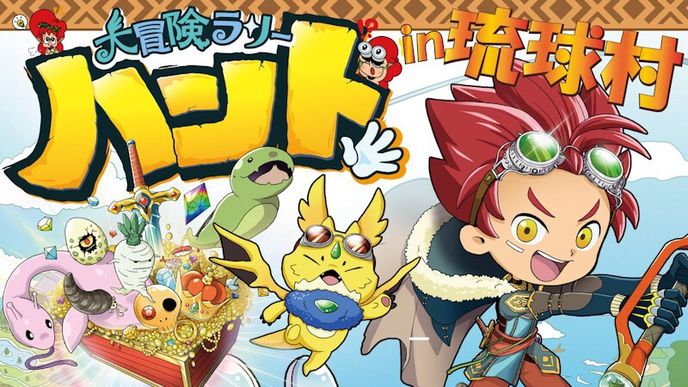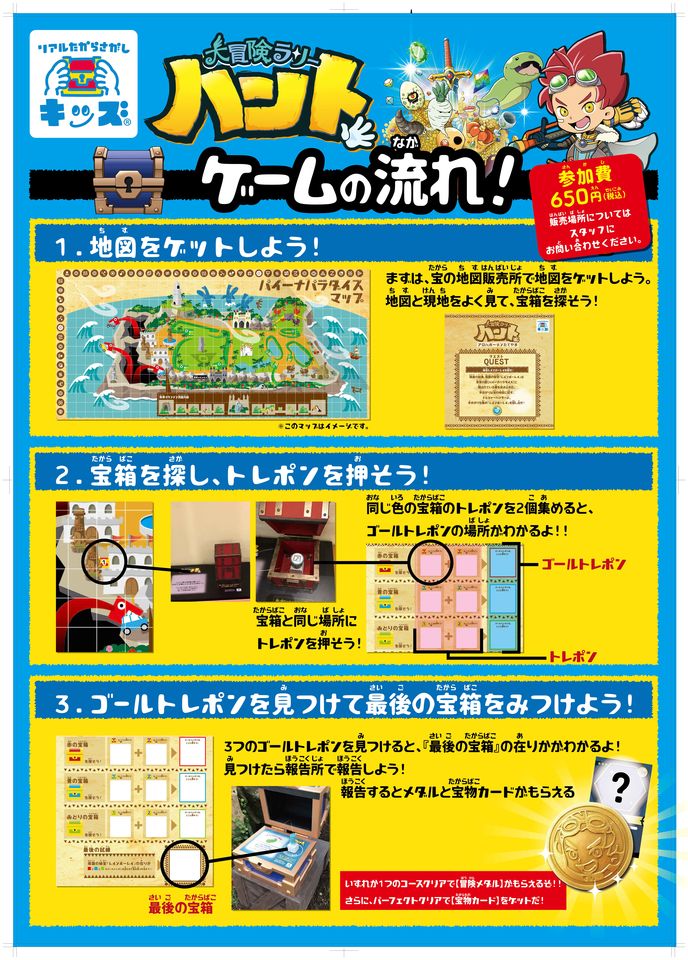 Trial class plan contents
Discount with advance reservation!
Adults 2,150yen → 1,650 yen
Dwarf 1,250 yen → 1,100 yen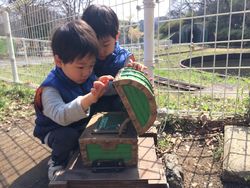 琉球村園内にある、スタンプが入った宝箱を探そう!
スタンプを押しながら謎を解こう!
クリア賞でメダルと宝物カードをもらおう!

Visitor gallery
Plan rate
| Trial class plan name | The time required | The last receptionist | The number of people | Rate |
| --- | --- | --- | --- | --- |
| Adult (over 16 years old) | Approximately60minutes | 16:30 | 1people | 1,650yen |
| Children (6 to 15 years old) | Approximately60minutes | 16:30 | 1people | 1,100yen |
| Infant (~ 5 years old) | Approximately60minutes | 16:30 | 1people | 650yen |
come on!

Treasure hunter!

This is a party!



Let us explore the map depicting the Ryukyu Village treasures!



What kind of treasure does this Ryukyu Village have? .

Find out what is right!

You are brave!



The Great Adventure Rally is a true treasure hunt that collects stamps hidden in the facility and discovers treasures.



Reception area: entrance to Ryukyumura

https://takarasagashi-ryukyumura.jimdofree.com/
"Large Adventure Rally Hunt"
Collect the stamps hidden in the facility to find out the treasure,
It is a stamp rally type real treasure hunt.

Reception hours 9:00 to 16:30
Ryukyu village closure garden 18:00
※ 17: 30 closed after October 2019

Discount set tickets can be purchased by prior application.
Please settle at the Ryukyu Village entrance desk on the day.
※ Please note that refunds after purchase have not been made.

Ryukyu village entrance village free of charge for children (5 years old and younger).
If you wish to participate in the real treasure hunt, you can pay only for the real treasure hunt entry fee at the Ryukyu village Irimura window.

Only children can be purchased, but under the age of 10, parents must be present.
There is no time limit, but it will be held until the closing time.
The admission ticket is valid only on the day.

You can also enjoy it in rainy weather, but in the case of stormy weather accompanied by danger, it may be canceled or interrupted without notice. In addition, there is no refund of participation fee at that time.

Please note that we can not be liable for fires or accidents that occur during participation.

Please do not move or prank the installation of this event.

Please do not publish the answer and commentary of this event on SNS or blog. (There is no problem to talk about it.)
Even if you post a review on each event, please post it carefully on the spoilers.