"Asadoya Yunta" ~ A song to ease the stress of manual labor
「Matahari Nuchindara 」"Asadoya Yunta" was a working song that originated in Yaeyama sung to relieve the labors or hard work. In the Shin Asadoya Yunta" workshop we combine hand guestures to make a fun dance. Let's make a musical trip to Okinawa's original culture and landscape.
photo: Jean Matsumoto
JOHN MATSUMOTO WEB SITE "CHAOS – OkinawaAmericaAsiA ~"
URL http://okinawamericasia.ti-da.net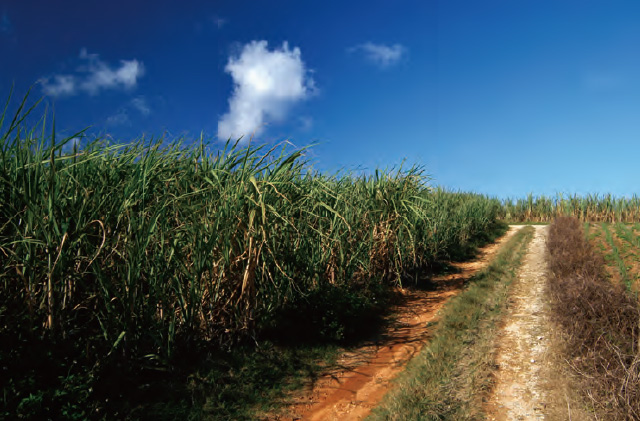 "Asadoya Yunta" is an old song originating from Taketomi Island.
"Asadoya Yunta" is an old folk song originating from Yaeyama on Taketomi island, Okinawa Prefecture. In 1934 a version was released by Japan Columbia, composed by Choho Miyara and lyrics by Katsu Hoshi. It is widely sung across the main island of Okinawa and has spread throughout Japan. To distinguish it from the original "Asadoya Yunta" the name is often called "Shin Asadoya Yunta" (Shin means New). The original lyrics were forgotten, with only the accompaniment remaining. The composer created new lyrics using modern Japanese.
"Yunta" was sung during manual labor to relieve stress and increase motivation.
The lyrics tell the story of an official officer sent from the Ryukyu Kingdom to the island of Yaeyama. On the island lived a famously beautiful girl named Asadoya Kuyama (born 1722 – 1799). When the officer saw her, it was love at first sight. In the lyrics the words "Matahari Nuchindara" is a phrase from the old Yaeyama dialect meaning "I'll see you again, beautiful girl. "Tetsuhiro Daiku, one of Okinawa's top singers, says this song is in the top twenty songs of all time from Okinawa. The charm of this Yaeyama song is the lyrics of men and women as they gossip while working in the fields, the call and response of the workers and the hand guestures. Songs are indeed an important part of life. This song helps alleviate the difficulties of hard labor. Below is an excerpt of words from the original song.
Asadoya Yunta Lyrics:
Sa- Asadoyanu
Kuyamaniyo Sa-yuiyui
Anchurasa maribashiyo
Mata harinu Chindara Kanushamayo
Sa- Mizashishunu
Kuyudarayo Sa-yuiyui
Ataroyanu Nuzumutayo
Mataharinu Chindara Kanushamayo
Sa- Mizashishuya
Bananbayo Sa-yuiyui
Ataroyaya Kuryaoisuyo
Mataharinu Chindara Kanushamayo